Mould construction
Mould construction - Step-by-step for a heatable mould tool using a fibretemp® kit.

The mould construction process for producing a section of a blade is described as an example.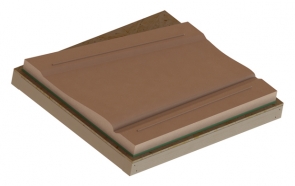 Step 1: Machined master form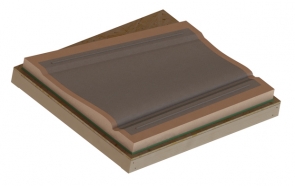 Step 2: Application of the top layer for manufacturing the mould surface.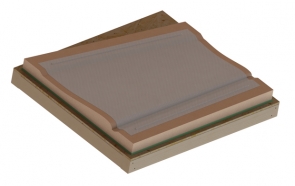 Step 3: Functional layer for coupling with the fibretemp® heating element.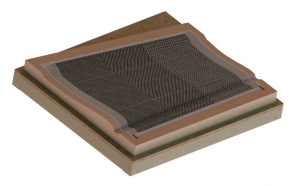 Step 4: Laying the fibretemp® kits on the coupling layer.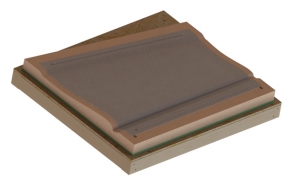 Step 5: Insert insulation layers; in the process ensure that the complete kit is covered.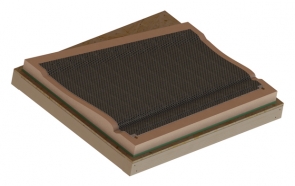 Step 6: Integrate CF-reinforcement behind the
heating panel structure.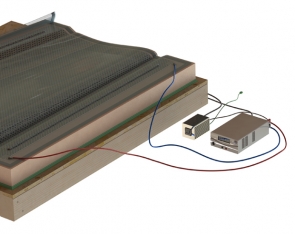 Step 7: Function test of the heating under vacuum of the infusion structure.
 
Step 8: Vacuum infusion of the upper top layer with integrated heating according to the fibretemp® system.

Step 9: Honeycomb core and rear outer layers of the sandwich shell are applied.
Step 10: The bend-proof, lightweight sandwich shell mould is de-moulded.
After the completion of this mould shell, it is attached to a base frame and equipped with the hardware for heating and control.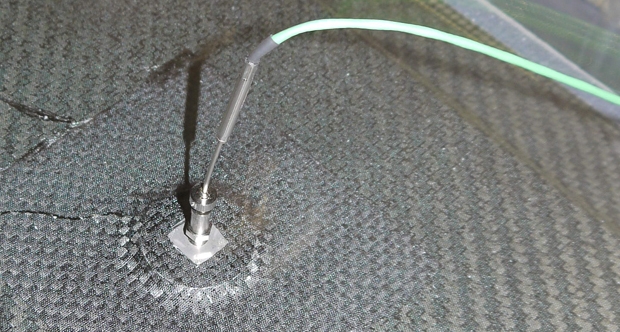 Rear positioning of a spring loaded temperature sensor for control of the mould.
Final finishing of a rotor blade mould with resin traps. The fibretemp® construction generates high dimensional stability:
About 0.1 mm of change in length per metre of tool length at a Δt of 60°C speaks for itself.
Moreover, the stiffness of the tool tray supports the alignment process of the entire mould. Tools are aligned and set up more easily and more quickly than conventional GRP shells.
fibretemp® moulding tools can basically be realised without using fibretemp® kits. Storage of individual heating layers is then performed according to the alignment as per the laminate schedule.
The energy efficiency of the system is particularly convincing with large-volume components and thus large moulding tools.