Semi-finished fibre products
Not all the carbon fibre yarns and rovings are suitable for use as resistive heating element. Fluctuations in the manufacturing process and sizing to improve matrix adhesion affect the electrical resistance of the woven fabric. In the course of our development work, we have tested and evaluated most of the carbon fibres available in the market. On request, we will be happy to provide you with information on the resistance values of different roving strengths and mention the reference addresses for the tested carbon fibre woven fabrics.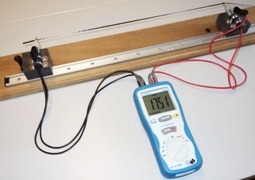 Testing tool for determining the electrical resistance of carbon fibre rovings and yarns.For reliable functioning of an electric heating in a fibretemp® process, suitable woven fabrics have been developed for this special application area.
When you use fibretemp® kits, ensure that the electrical parameters conform to the design.
For large mould construction projects which are to be implemented without the use of pre-assembled heating areas, we offer woven surface structure with suitable crimping and grammage required for this application.
The grammages required for the heating element design are defined and selected according to the specific application.
We are happy to advise you also on the selection of woven glass fibre fabrics for safe insulation and the suitable non-woven fabric for the top layer of the mould.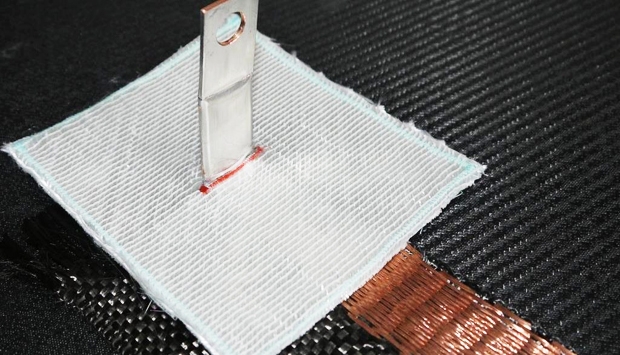 Multi-layer woven insulation patch for easy and safe isolation in the contact areas.
For safe electrical insulation in the area of the contacts we offer you Insulation Patches, which make working on fibre filling easier.