Input
To manufacture customised carbon fibre heating kits for your project, we first need some information:
3D Geometry
Application temperature range
Heating rate
The most important input variables are information on the geometry of the planned mould. 3D datasets in the exchange formats .igs or .stp are ideal. Alternatively, we can also process SolidWorks and Catia datasets. It goes without saying that we will handle your datasets confidentially and we give great importance to data security. On request, we can conclude a non-disclosure agreement for your project.
To start with, information on the planned mould and heating panel geometries are needed.
Information on application temperature range is necessary for defining the surface heating power. Many moulds, in which components are manufactured with vacuum infusion technique, require temperatures up to approx. 100 °C. fibretemp® moulds for this application area manage with heating power of approx. 500W/m². Moulds for processing of standard prepregs are operated up to approx. 140 °C. In aerospace, application temperature range of 180 °C is required.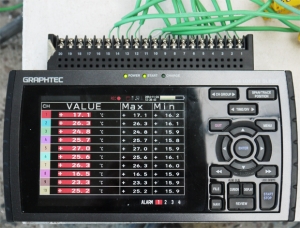 Further information on application temperature range, on the required heating rate, varying heating powers, etc., complete the input data required for manufacturing tailor-made fibretemp® kits.To match the mould with the planned component resin, we need information about the maximum heating rate (K/min) required.
In case the heating power needs to vary over the length of the heating panel, or additional heating panels are required, we can readily implement this for you.
It is often sensible to heat the areas of the mould edge to make sure that resin residues cure in the suction channel or to reduce the edge effects during heating. Information on this helps us to optimise your fibretemp® kit.