Heating control / Monitoring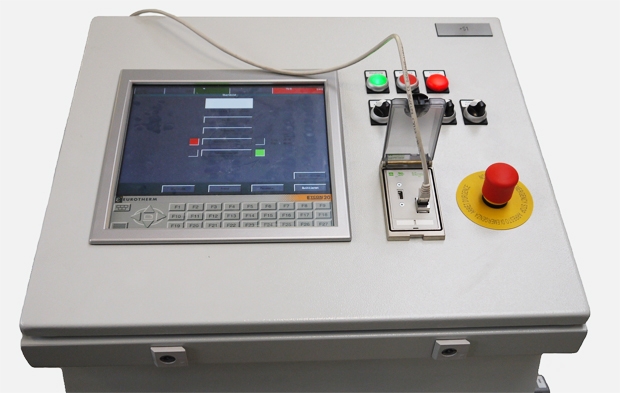 Electrical energy is required for operating the CRP heating. The use of carbon fibre fabric for the resistive heating makes fibretemp® moulds have generally low electric resistance (Ri<1Ω).
This results in an operation at low voltage (U0< 42V). A switched-mode power supply or a transform is used for generating low voltage.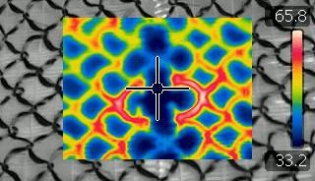 The temperature control of the moulds is done as standard via temperature sensors and thermocouples (Pt100, type K or J), which in conjunction with the process controllers, offer a wealth of func­tio­na­li­ties:
Programming of the heating rate
Programming of hold times and ramps
Storing of diverse mould recipes
Trimming curves for offsets between the temperature sensor and surface
Mean value-control from several temperature sensors
Integration of temperature monitors for protection of the tools
Fault messages in the event of sensor damages and temperature deviations
Recording and document management of the heating processes
In addition to this, we offer you integration of further sensors into the mould tool for on-line process monitoring. For example, to detect flow fronts or dielectric checking of the degree of curing.